A week in Maine and all I got was this lousy photo. :-p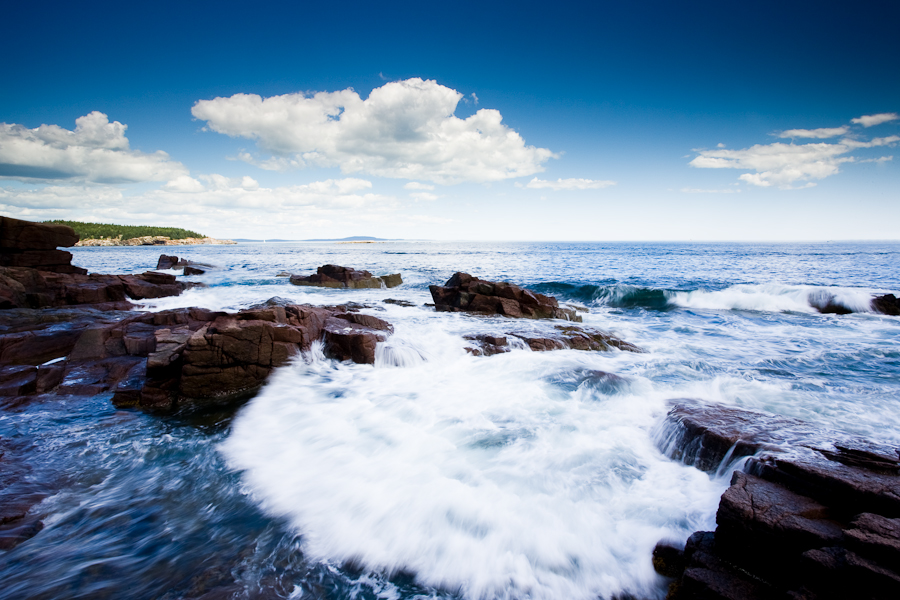 For the image above, I waited until the sun was completely covered by a cloud to get the effect I wanted. For the one below, I waited until the sun reached the edge to help bring out the colors in the tidepools and rocks. It's always amazing how much the light changes things. I chose not to clone out the child in the photo to give you a sense of the size.
By the way, both of these were taken right next to Thunder Hole in Acadia National Park.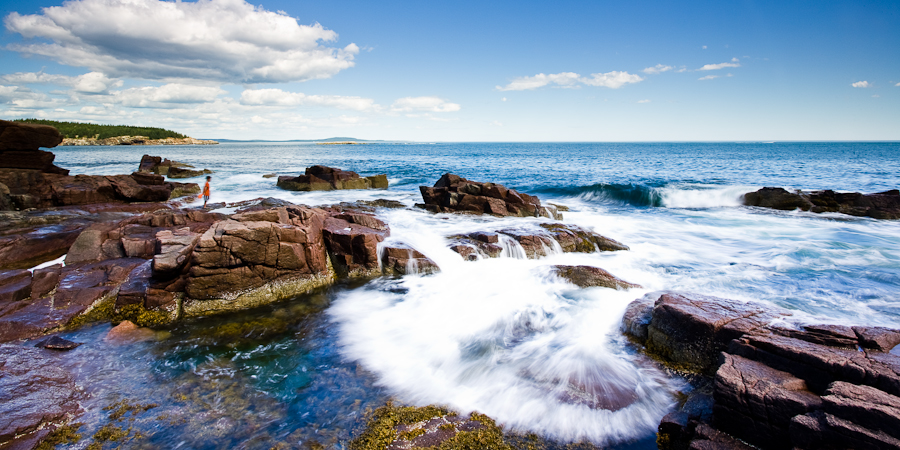 Below is a view of the Bass Harbor Head Lighthouse, a few minutes down the road from where we stayed. This is one of a several photos I have of the same location in different lighting conditions. I will upload the others later.