While in Acadia, we saw some clouds (actually, there were storm clouds just about every day), but these were special clouds – the type that might make for good sunsets. How do I know? Well, they told me…
We decided to skip the sunset cruise and go find a good spot near the top of Cadillac Mountain for a viewing. We pulled over and found what appears to be a popular spot for the show. It was quickly becoming busy so we raced over and found our companion for the evening.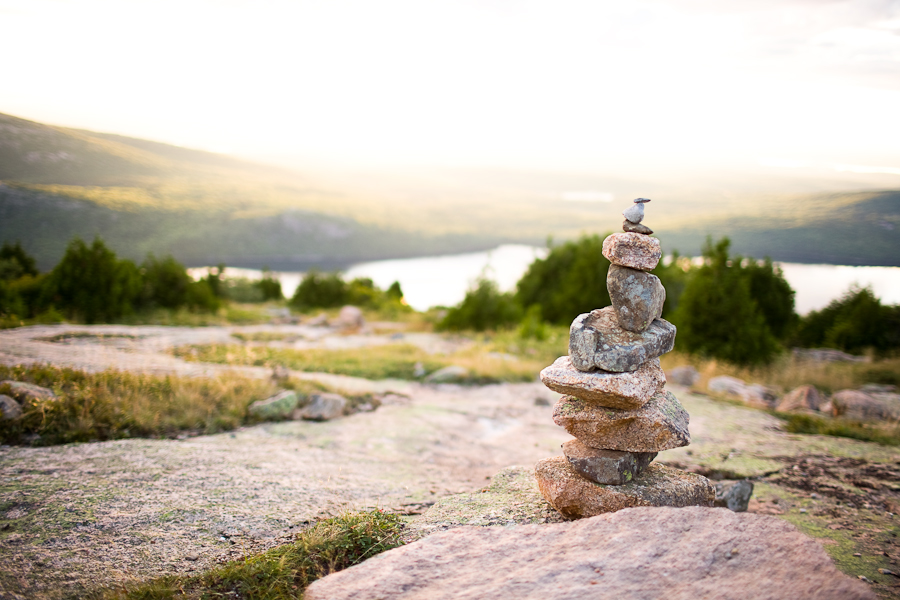 As you can see, it's a rock cairn, though it isn't the Bates style cairns found elsewhere in the park. In fact, it isn't even a cairn meant for marking a trail; it was just sitting there, though I love the little bird like structure on the top.
Okay, so you can't really predict how a sunset is going to look. The winds could shift the clouds and cover the sun completely, but we figured we might as well try. We waited, and waited, and then waited some more, and the skies gave us this.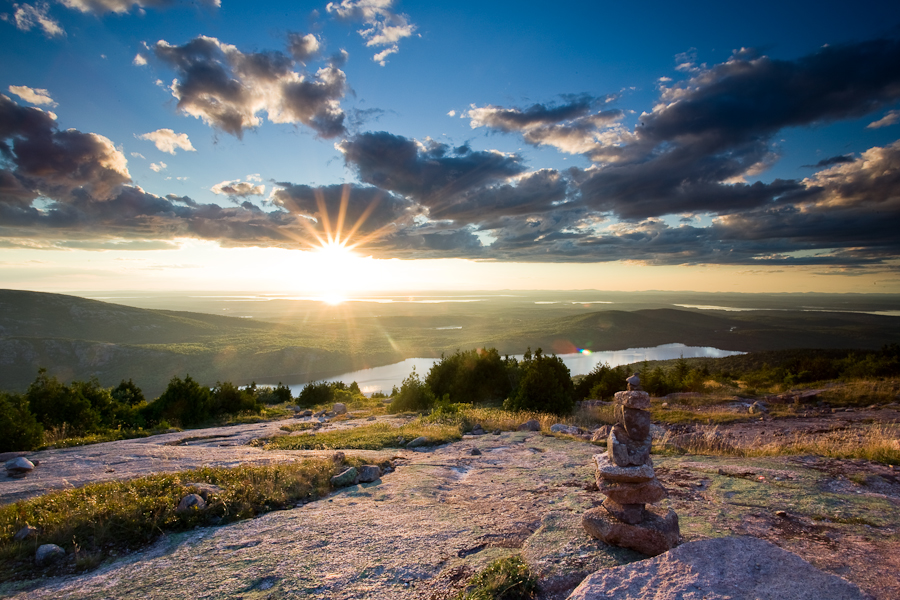 Not bad right? Well, let's wait a little more. Hey look! The light is getting better! Let's not forget our little companion, and my even more lovely companion.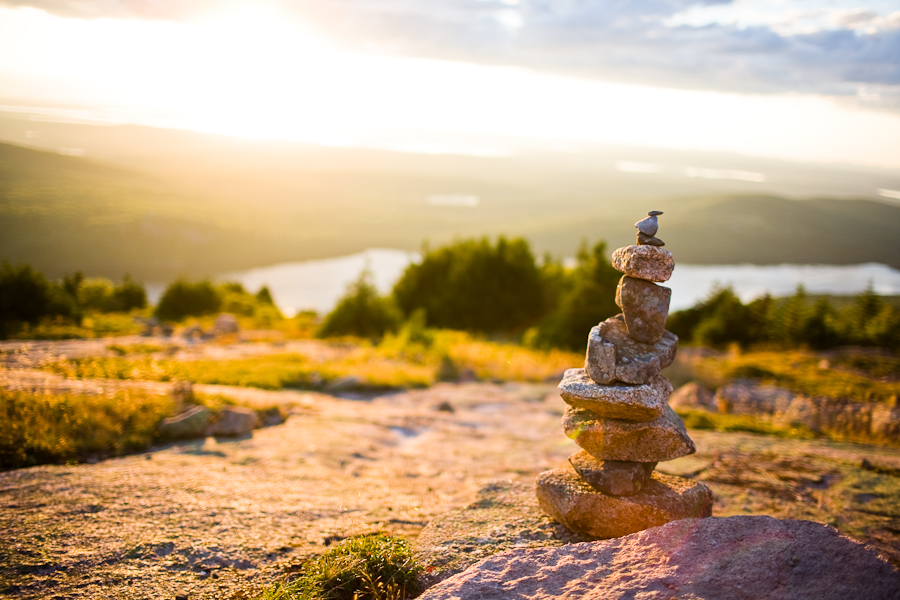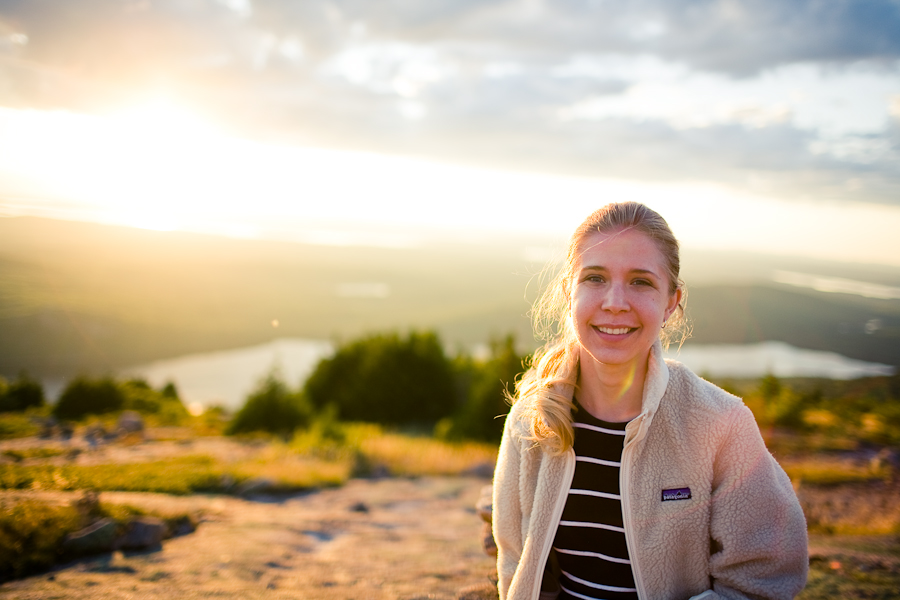 Wait a little more, and we get this.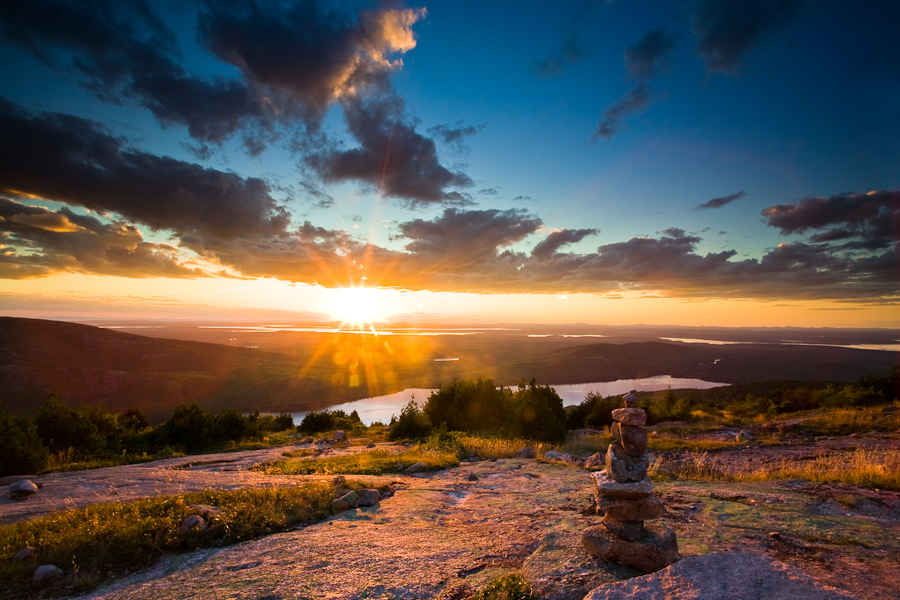 Well, if you were expecting more…I'm sorry to say "that was it." It was downhill from there. I blame it on those shifty clouds, but here's a photo of cute dog named Surely Goodness and Mercy , because everyone loves a cute dog.